Robin Makes It to the Second Round of ABNA!
by

R.M. ArceJaeger
on

February 24, 2012

· Leave a Comment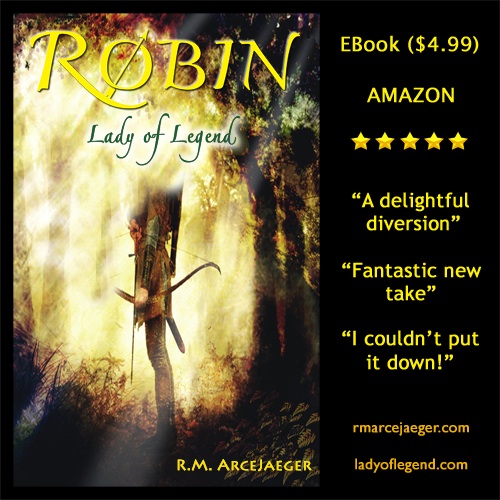 Yesterday, Amazon.com announced the second-stage winners of its Breakthrough Novel Award contest. I am one of them! That means I am one step closer to the grand prize: a publishing contract with Penguin, which includes a $15,000 advance.
I have been really busy lately, so I had actually forgotten that Amazon was supposed to make the announcement. It was such a pleasant surprise to get the notice in my email that I had made it to the second round!
This round's winners were based on a pitch they wrote describing their book. The next round's advancees will be determined based on an excerpt they submitted (up to 5000 words, or about 1.5 chapters) from the beginning of their book. If I become one of the 250 quarterfinalists, Amazon will open my excerpt up to their readers, who will then vote for the 50 semifinalists. I hope if I make it that far (and I believe my book is more than capable of doing so!), you will all vote for me!
For now, it's back to the grind of everyday life. Thank you all for your wonderful support!